CRITERIA TO APPLY FOR A GOLDEN VISA IN SPAIN, RESIDENCE PERMIT AND SPANISH NATIONALITY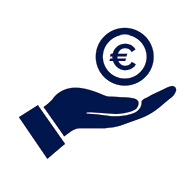 Criteria to apply for a Golden Visa in Spain

RESIDENCE PERMIT BY INVESTMENT (GOLDEN VISA)
Intended for foreign persons not residing in Spain, that prove one of the following investments:
Acquisition of property in a Spanish territory for a value equal to or greater than €500,000 for each applicant;
Investment equal to or greater than €1,000,000 in Stocks or Spanish Company shares or Bank Deposits in Spanish Financial Institutions;
Investment equal to or greater than €2,000,000 in Spanish Public Debt.
The initial grant of the investment visa is one year, after that period the person wishing to continue residence in Spain must apply for residence authorisation for investors, which will last for two years and may be renewed after the concession period ends for the same term, as long as it is proven that they have maintained the minimum investment required.
Family members (spouses or partners, children under 18 years of age or over 18 and dependent, or ascendants) may apply simultaneously for the visa with the investor.
Obtaining this type of residence allows the applicant to reside and work in Spain without the need to obtain the Foreigner Identification Card (TIE), and does not require the accreditation of effective residence in Spain. It is sufficient to visit Spain once during the residence period.
Residing one day per year in Spain is enough for applying to the Golden Visa in such conditions.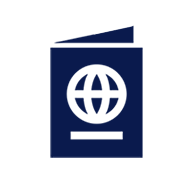 Criteria to apply for a Residence Permit in Spain

TEMPORARY NON-LUCRATIVE RESIDENCE
This is a residence permit that allows non-EU foreigners to stay in Spain for a period of more than 90 days without carrying-out work or professional activities, by demonstrating that they have sufficient financial means for themselves and, if applicable, the members of their family.
The economic means must be submitted to certify the minimum sufficient amount to substain yourself.
The initial duration is one year from the date of entry into Spain, and requires up to two renewals, each lasting two years. At the time of the third renewal, long-term residence may be requested, which would be for an indefinite period. With this type of residence it is mandatory to obtain the corresponding Foreigner Identification Card (TIE).
This type of residence allows the foreigner to settle down with the entire family, provided that he/she has sufficient financial means to support himself/herself during the period of the stay in Spain, as well as being able to develop work or professional activity in other countries, provided that this does not require that the foreigner have to leave Spain, because they will have the obligation to be physically in Spanish territory for at least 183 days each year.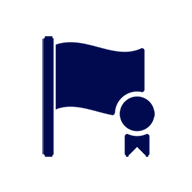 Criteria to apply for Spanish Nationality

Persons who are, or have been, subject to the parental authority of a Spaniard. They must process the application before they are of legal age or within 2 years of their emancipation, so this option expires at 20 years of age.
Persons whose father or mother was originally Spanish and applicant born in Spain (ie the Spanish emigrant). In this case, there is no age limit to application.
A foreigner who discovers that he is the child of Spanish national or that they was born in Spain, and discovers this information once they have reached legal age. They then have a period of two years from that discovery to opt for the acquisition of Spanish Nationality.
This form of acquisition of nationality requires the residence of the person in Spain for ten years legally, continued and immediately prior to the request, although it is reduced to two years for nationals of Ibero-American countries, Andorra, Philippines, Equatorial Guinea, Portugal or people of Sephardic origin.
FREE CONSULTATION WITH NO OBLIGATION!
[caldera_form id="CF5bd1ece389d20"]